After earning my Microsoft 365 Certified Enterprise Administrator Expert certification in May, I decided to continue my certification journey and earn the Azure certification. Today I completed the last exam in order to earn the Azure Solution Architect Expert certification. The Azure Solution Architect Expert Certification is earned by completing two exams: AZ-300: Microsoft Azure Architect Technologies and AZ-301: Microsoft Azure Architect Design.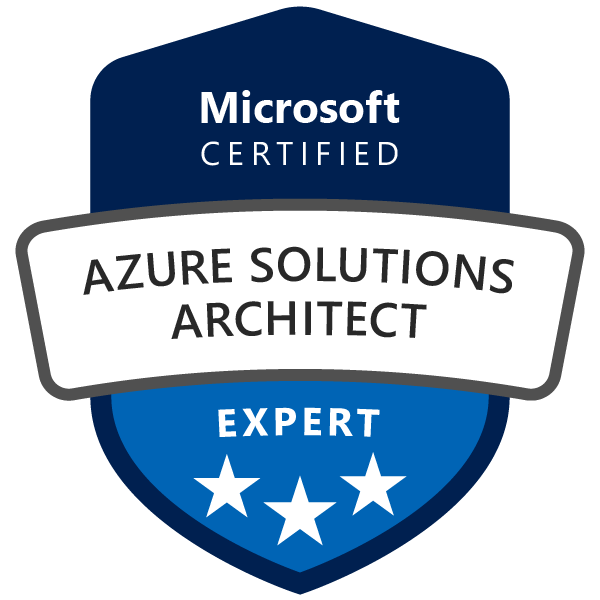 From the description about an Azure Solutions Architect Expert:
Candidates for the Azure Solutions Architect Expert certification should have subject matter expertise in designing and implementing solutions that run on Microsoft Azure, including aspects like compute, network, storage, and security.
Responsibilities for this role include advising stakeholders and translating business requirements into secure, scalable, and reliable cloud solutions.
An Azure Solutions Architect partners with cloud administrators, cloud DBAs, and clients to implement solutions.
A candidate for this certification should have advanced experience and knowledge across various aspects of IT operations, including networking, virtualization, identity, security, business continuity, disaster recovery, data management, budgeting, and governance–this role should manage how decisions in each area affect an overall solution. In addition, this role should be proficient in at least one of these Azure knowledge domains: administration, development, or DevOps.
The road to certification
After earning the Microsoft 365 Certified Enterprise Administrator Expert Certification I decided to go for an Associate certificate first. Since most of my work today is related to security I decided to go for the Azure Security Engineer Associate Certification. You can earn this certification by successfully completing exam: AZ-500 Microsoft Azure Security Technologies.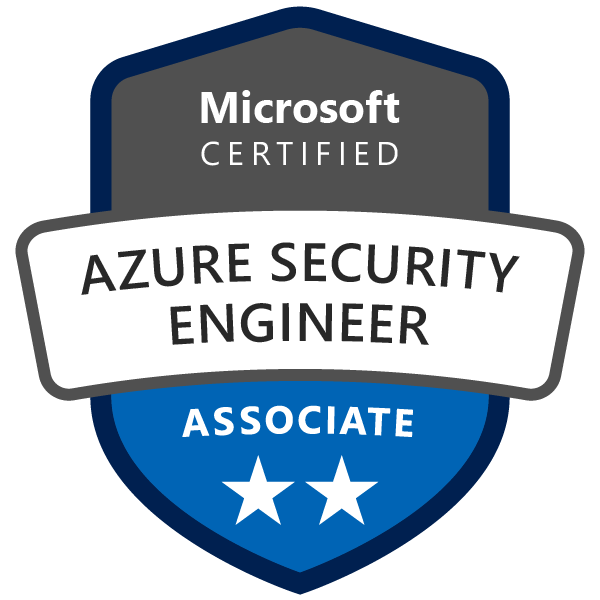 After earning the Azure Security Engineer Associate certification I started studying for the AZ-300: Microsoft Azure Architect Technologies exam, which was really hard because it also touched some subjects (mainly developer related) for which I still had to learn a lot. I was really happy to successfully pass the exam. After that I started preparing for the last exam which I took today, AZ-301: Microsoft Azure Architect Design. For me learning for this exam was even harder and it took me all the time available to learn for this exam (hence the reason why my blog has been quiet for the last couple of weeks). Fortunately I successfully completed the exam today. In this case my Pluralsight subscription really helped me out, and also the YouTube videos by John Savill who is capable of explaining complex material in a understandable way.
Conclusion
Getting certified is not easy (at least not for me), it requires a lot of time and effort even if you have experience from the field. Personally I find the way the questions on the exam are asked very hard. The questions are either related to something I would normally find out when needed, or are written in such a way that more than one answer could apply.
Not being a native English speaker doesn't help their either. In order to prepare for this, I advise to use some of the available (paid) practice exam solutions out there, I personally prefer MeasureUp.
Now my journey will continue with other certifications, I'm not really sure which certification I want to pursue but I'm planning on finding one way out of my comfort zone. I'll keep you posted.