On Wednesday, May 25, 2022, I will be speaking together with Peter Daalmans at the Techorama Belgium event. Techorama 2022 will be an in-person conference taking place in Antwerp 24-25 (pre-con on May 23) in Kinepolis Antwerp. Techorama will offer its usual combination of great speakers, an unforgettable conference experience and 3 days of deep-dive technical content!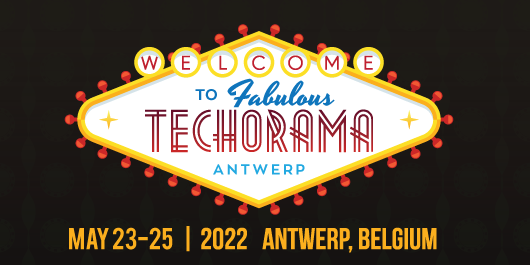 At this event, I'm really honored that I will be presenting a session together with my buddy Peter Daalmans about Mobile Application Management.
The session will on Wednesday May 25 and will start at 15:00. The topic will be "How to KISS using MAM"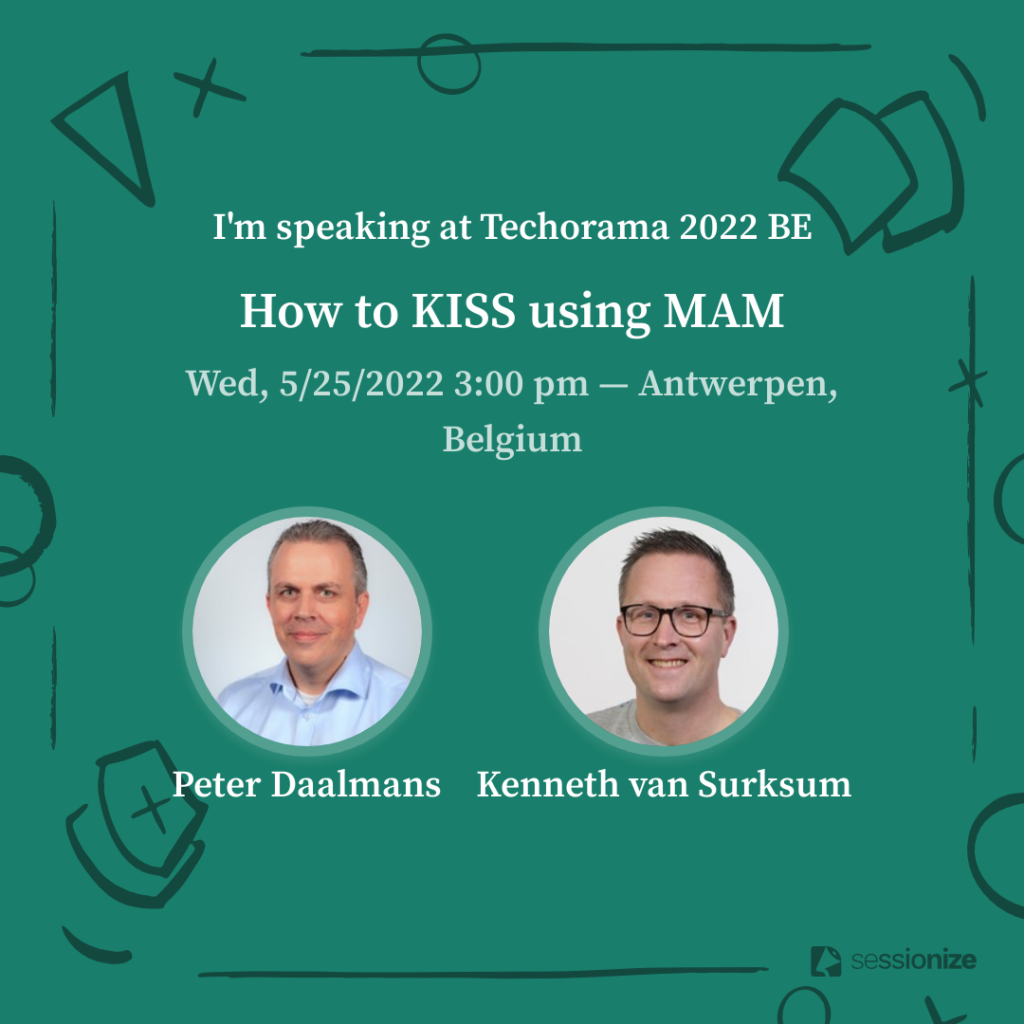 Abstract:
In this session, Microsoft Enterprise Mobility MVPs Peter Daalmans and Kenneth van Surksum will do a deep dive on Mobile Application Management as part of Microsoft Endpoint Manager/Intune. Peter and Kenneth will explain how to configure MAM, how to integrate it with Conditional Access and how to troubleshoot MAM related issues in case something goes wrong. Also lessons learned will be shared with you. You can learn from our experience while implementing it with MDM and without MDM, so that you don't have to experience the issues we had.