If your goal is to restrict the usage of Office applications on non-managed devices and only allow Web access in limited mode (as explained in my article: Limit Access to Outlook Web Access, SharePoint Online and OneDrive using Conditional Access App Enforced Restrictions) you might ask yourself if you want the Office applications to be downloadable from the different portals.
You should ask yourself, do I want my users to able to download the Office Apps on devices on which they have rights to install software and use Office Apps on those devices consuming one of the licenses the user has? Of no keep reading.
Downloading and installing office is available in the following locations:
Office 365 portal (https://portal.office.com)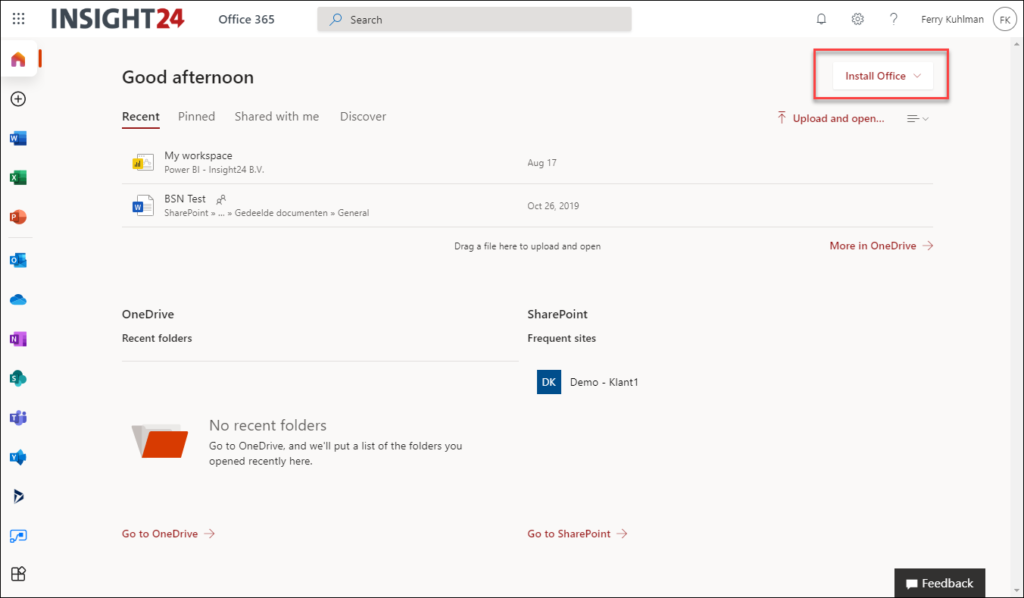 My account page (https://aka.ms/office-install)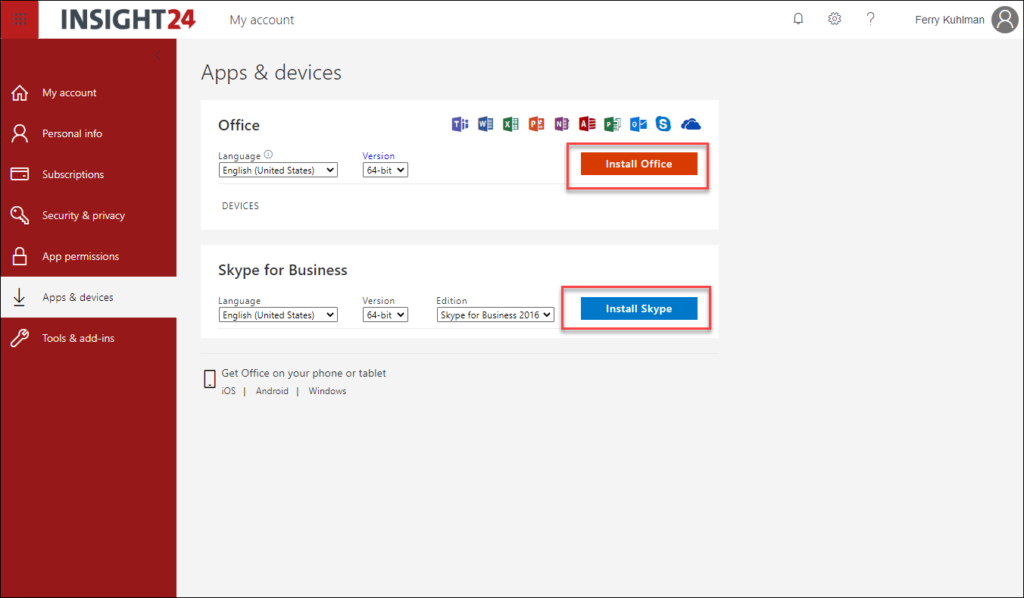 How to disable the option to download the Office apps
You can disable the download buttons from the Microsoft 365 Admin center, you can find the settings to configure by going to Settings -> Org Settings and choosing Office software download settings.
From the Office software download settings you can specify the following settings:
Feature update (non applicable if you disable the download)
Apps for Windows and mobile devices (can be more based on licenses in your tenant)

Office (includes Skype for Business)
Project
Visio
Skype for Business (Standalone)

Apps for Mac

Office
Skype for Business (X El Capitan 10.11 or higher)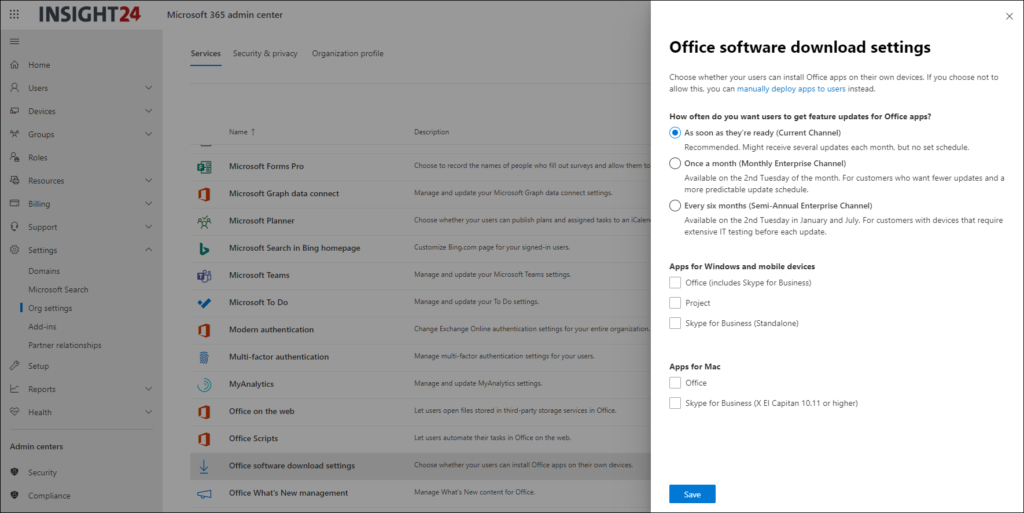 After you set these options, the Install Office options are removed
Conclusion
Turning of office installs is an on/off option for your tenant, so it accomplishes the goal but you might want to have this option enabled for certain users in case of an exception to the policy.
It would be nice to have some more options, like for example defining groups for which this setting is applicable but also some other default options (32-bit/64-bit).
If you have that requirement as well, please vote for this uservoice item:Selective Office Pro Plus Download enablement