After speaking virtually on the Workplace Ninja Summit 2020 and Workplace Ninja Summit 2021, I'm really proud to announce that I will also speak the Workplace Ninja Summit 2021, and this time it's an in-person event.
The Workplace Ninja Summit 2022, is an in-person event held from September 12th till September 14 in Luzern Switzerland. The event is organized Mirko Colemberg assisted by several well-known community people, coming from Workplace Ninja user groups across Europe.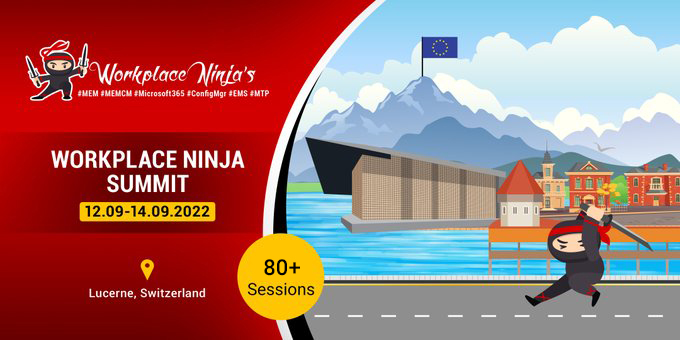 My session will be about: Azure AD Conditional Access Demystified, a topic on which I already presented before and written some extensive blog articles about as well. This session is continuously updated to my latest knowledge on the subject.
My session will be on Monday September 12th from 2:15 pm – 3:15 pm in the AVD/W365/W11 track.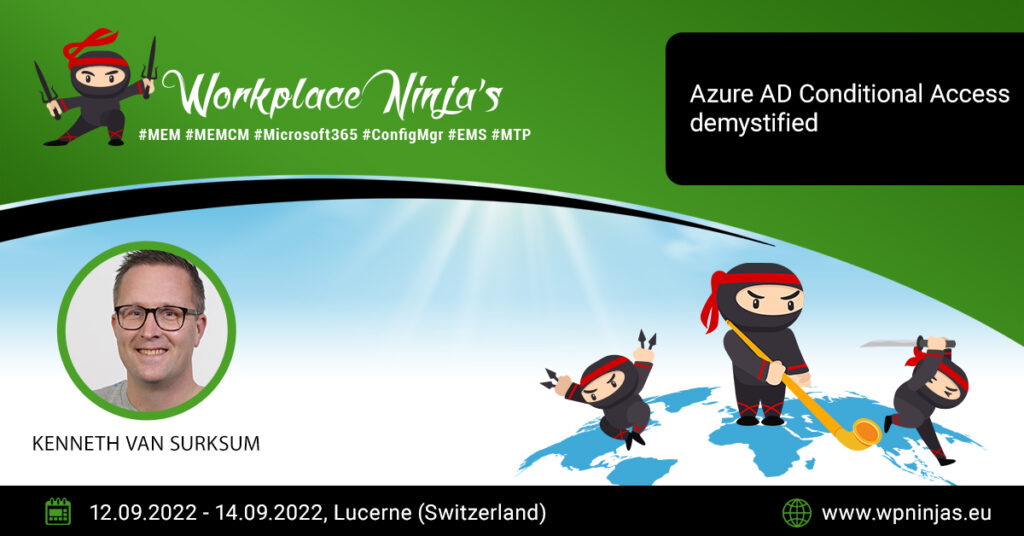 Abstract of the session: In July 2016 Microsoft made Conditional Access generally available. Since that time I had a love and hate relationship with this functionality of Azure AD. Mainly because it's difficult to test scenario's and some changes can have a really high impact. I even experienced being locked out of accessing the Azure portal during one of my tests. In this session I will share my experiences about implementing Conditional Access at several customers, I will explain what went wrong so you don't have to make the same mistakes. I further will cover how to design, implement, test and troubleshoot Conditional Access policies and last but not least, I will share my own Conditional Access policy baseline which I use as a starting point for every implementation. Because sharing is caring.
I hope to meet you there!